Here is B and me getting ready to go last night.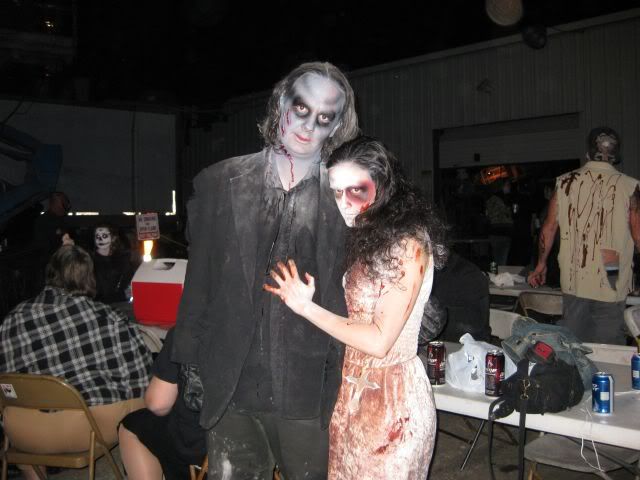 And this was me last night with one of the other actors. This guy's costume is awesome!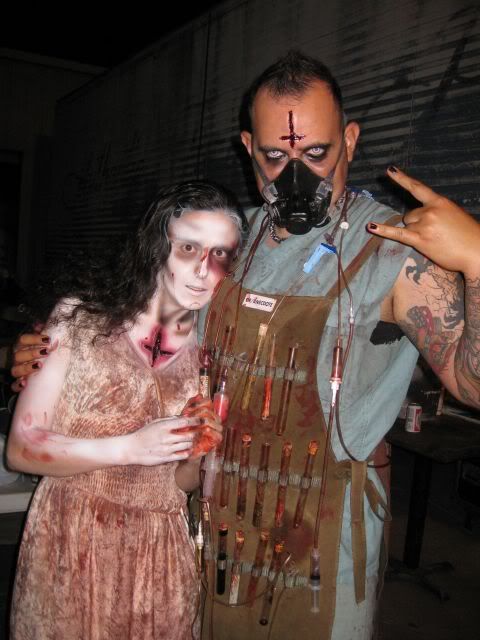 This last weekend was extreemly busy. While the final head count has yet to be announced, last night we had over 2,000 people come through before 10pm, and we weren't let out of the house until a little after 1am.
Also, I've lost six pounds from the work out I've been getting. Hurrah!
~Lindsay